Landscaping is more than putting a few plants out and hanging a couple baskets out on the porch. A properly landscaped yard requires thought, design and knowledge of what plants are able to grow in your climate. For over twenty years The Landscape Consultants has presented Qualicum Beach and area with quality designs, and their expert knowledge of flora and fauna.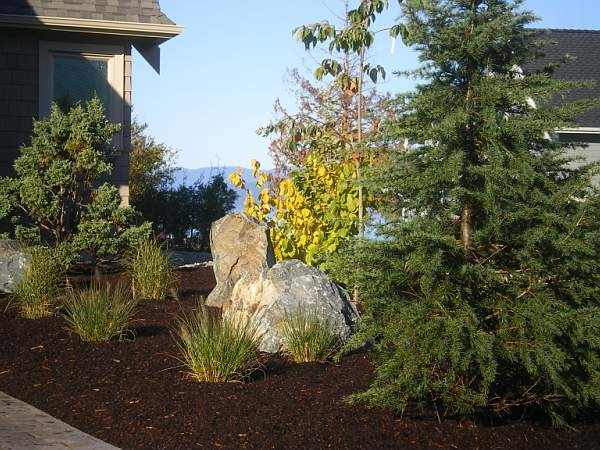 Already have an idea of what you want? Owner, Luke Downs and his team of professionals take the time to listen and work with you throughout the process ensuring that your ideas come to life, whether it is a grand design encompassing acreage or a small lot in town.
Other design work includes sub-contracts for architects, surveyors and planning consultants, who need a landscape design as part of the development permit application process. Examples include the Qualicum Landing development and a number of private, waterfront homes, whose requirements include appropriate "maritime interface vegetation".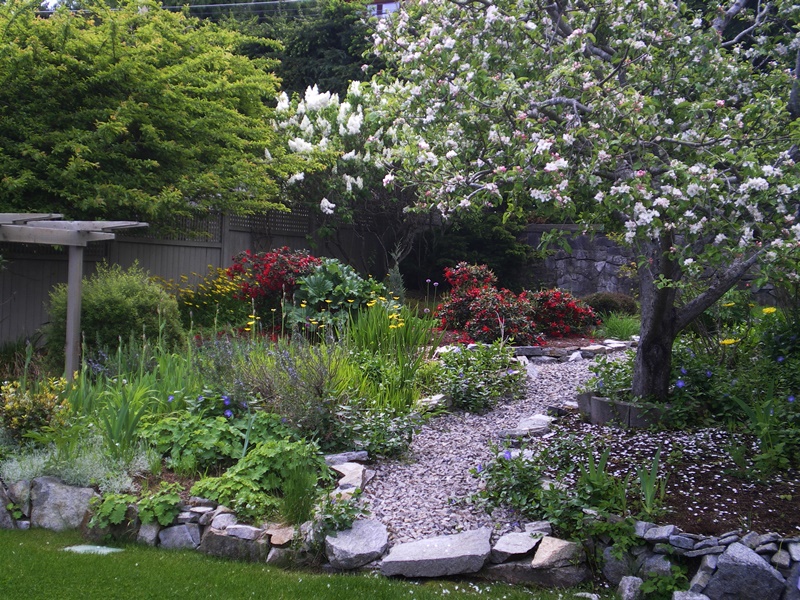 Most of the work is carried out in private gardens of all sizes, from 14 spacious acres in Nanoose Bay to patio town homes up and down the district.
Luke's artistic vision and knowledge of plants, and their preferences and habits, come together to produce a visually satisfying result whatever the situation.